smart clinic launched by 4AM
// 4AM HEALTH SMART CLINIC
Specialist Doctors Now In your town!
In our smart clinic, you can consult with a number of super specialist doctors right from your town without going to a city. Smart clinic is a way in which expert doctors from major cities provide consultation and treatment of diseases through internet and video conferencing.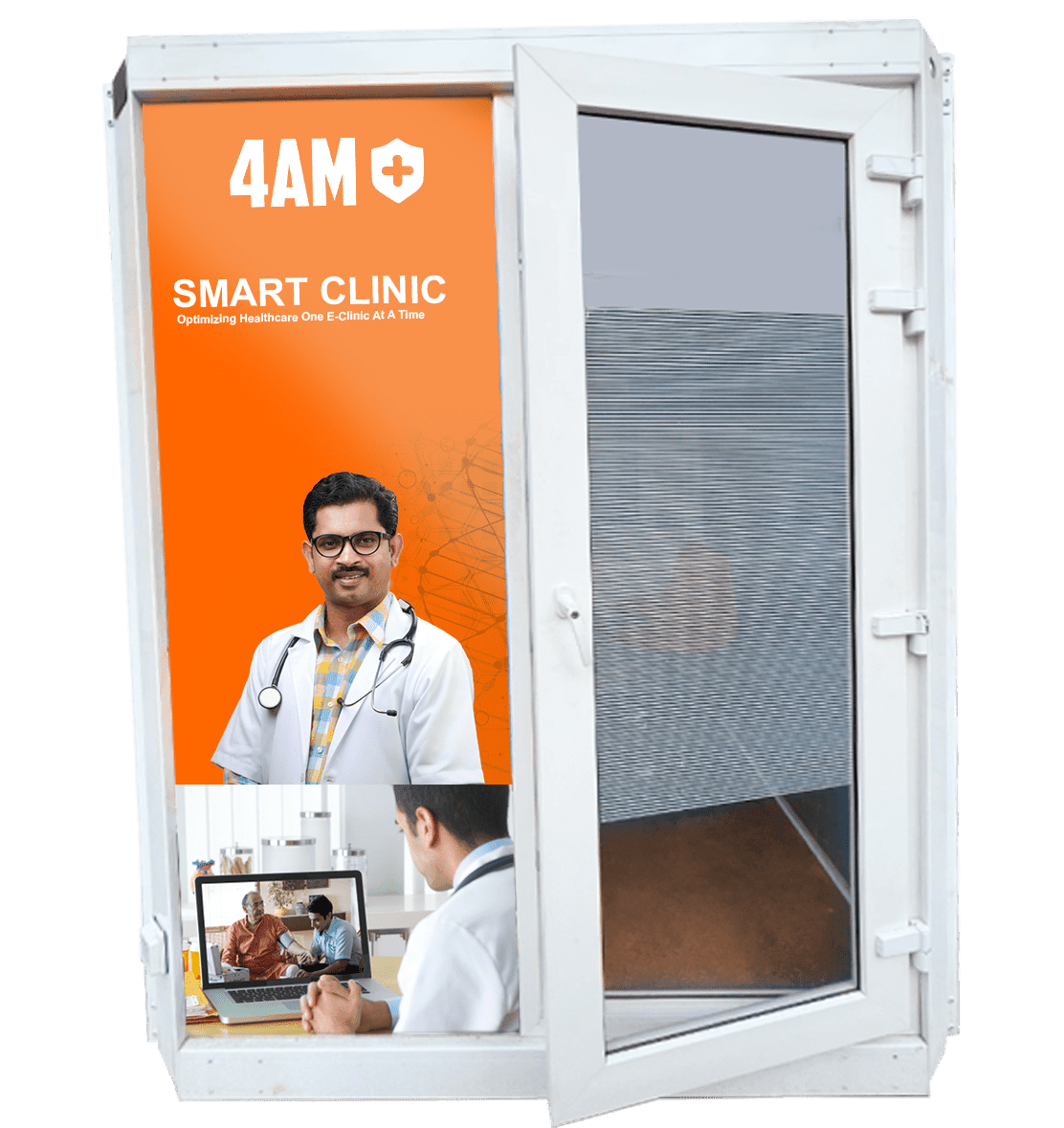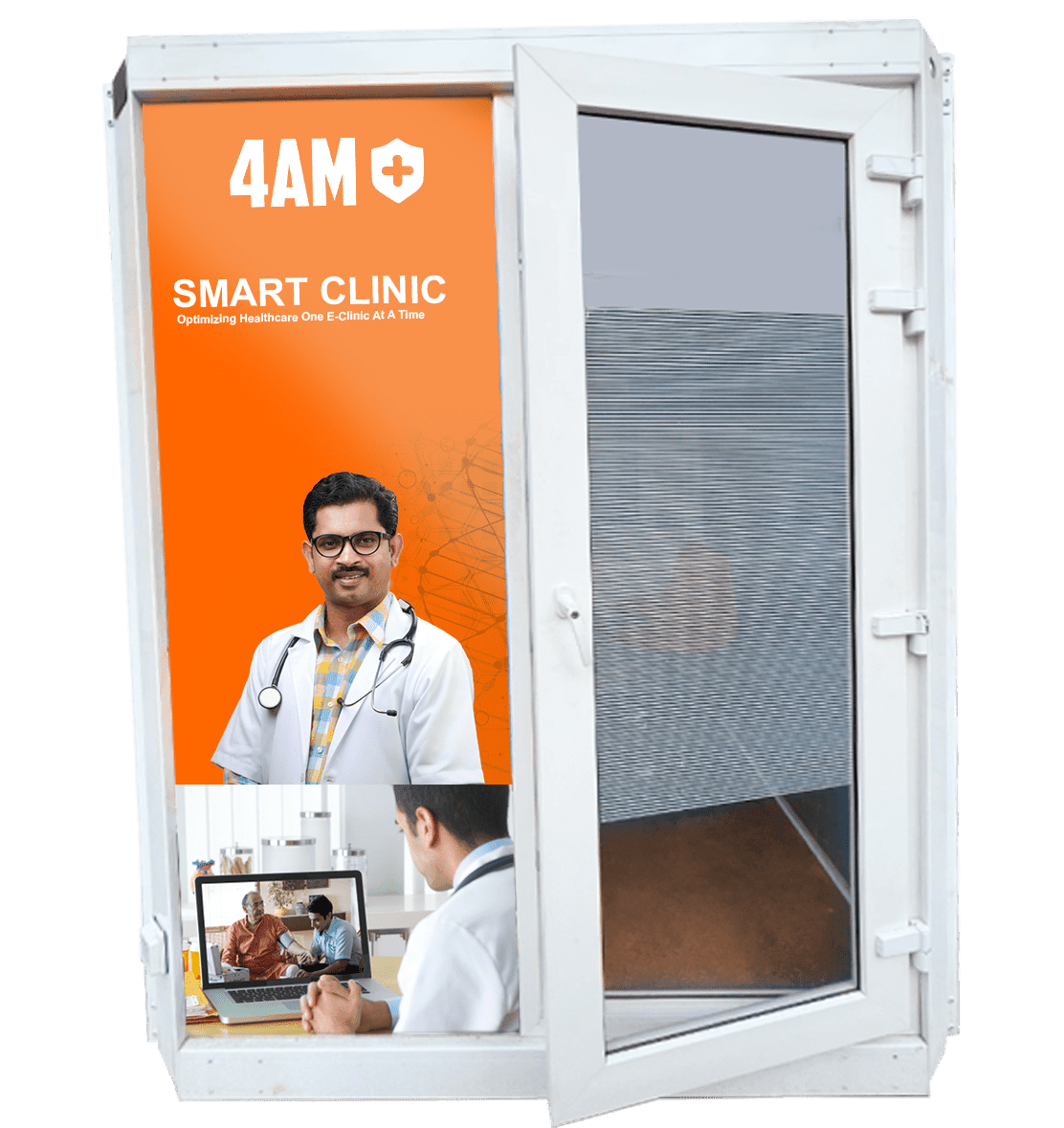 // 4एम हैल्थ स्मार्ट क्लिनिक
शहर के जाने-माने डॉक्टर अब आपके क्षेत्र में!
हमारे स्मार्ट क्लिनिक में, आप बिना शहर गए अपने क्षेत्र से ही कई सुपर स्पेशलिस्ट डॉक्टरों से परामर्श ले सकते हैं। स्मार्ट क्लिनिक एक ऐसा तरीका है जिसमें प्रमुख शहरों के विशेषज्ञ डॉक्टर इंटरनेट और वीडियो कॉन्फ्रेंसिंग के माध्यम से बीमारियों का परामर्श और उपचार प्रदान करते हैं।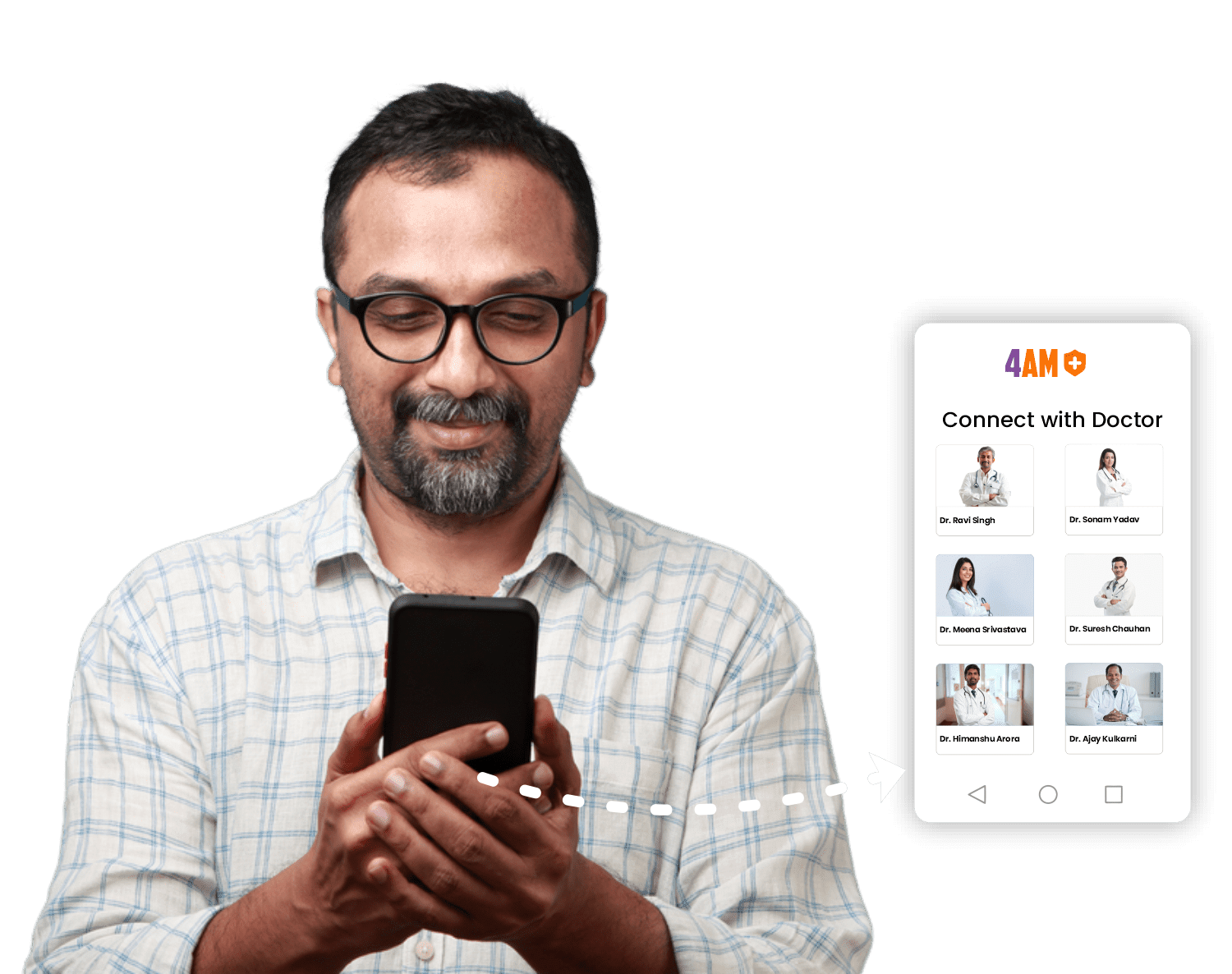 Connect with Certified Doctors
We have seamlessly integrated comprehensive online and offline health services, bridging the gap to provide crucial assistance to patients in the most remote corners of India.
3 Simple steps for the safest treatment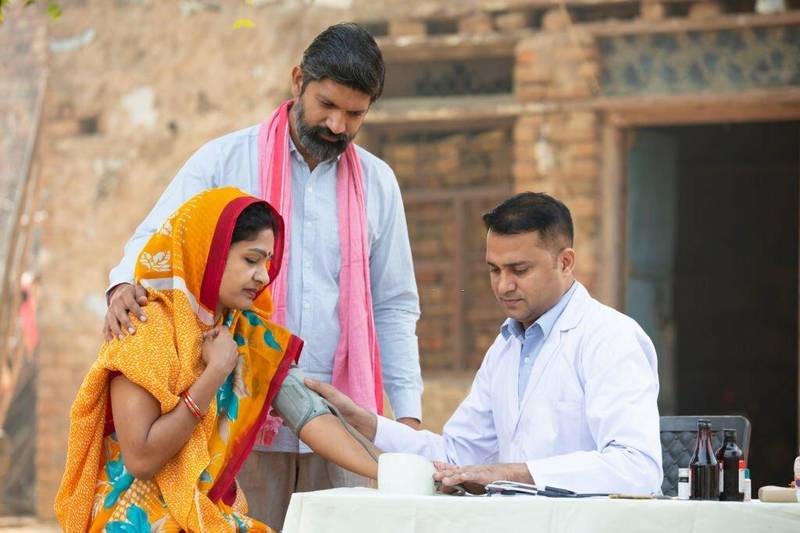 At 4AM Health, we're not just a healthcare provider; we're your sunrise partners in well-being. Why choose us? Because we understand the pulse of rural India – its strength, its spirit, and its unique healthcare needs. We bring the healing touch of technology and compassionate care to your doorstep, ensuring that quality healthcare is no longer a distant dream. Picture this: a healthcare journey that begins with the warmth of a morning sunrise, where every consultation feels like a chat with a caring friend. With 4AM Health, you're not just a patient; you're part of a larger health-conscious family. Choose us for accessible, affordable, and personalized healthcare that fits into the rhythm of your rural life. Together, let's embrace a healthier and happier dawn. Because at 4AM Health, your well-being is our brightest priority.

Himanshu Arora
Sr Brand Manager, Fenesta Windows
I had an amazing experience with online classes. Now all the symptoms of anxiety and work stress are not haunting me.

Kamal Kumar
IT Manager, PPAP Automotive
4AM Team has helped me a lot with my back pain problem. I had visited many professionals but none of them helped me.

Deepak Rana
IT Manager, MDPS International School
Sessions provided by 4AM team are really effective. I have chosen an online session for the mindfulness and anxiety course which helped me a lot with my workload.

Sakshi Chauhan
DM Manager
The online classes are superb. The sessions start on time and end on time, yoga asanas are explained with benefits, and postures.